The Fiore Rosso Residence is located in a strategic position. It allows you to easily reach all the places of greatest interest: historical, artistic and natural.
The Territory to discover in the surroundings of Sirmione
NATURE, ART, EXCURSIONS, SPA TREATMENTS, RELAXATION and MUCH MORE
The Baths of Sirmione
Enjoy a day of total relaxation at the Terme di Sirmione!
Choose between the Virgilio spa complex, for spa treatments, which is 15-minute walking distance and/or 5-minute biking distance from the Fiore Rosso Residence or, immerse yourself in a dreamlike atmosphere at the Aquaria Spa located in the historic center of Sirmione, approximately 20 minutes on foot from the Castle or 15 minutes from the center (pedestrian area).
For info: www.termedisirmione.com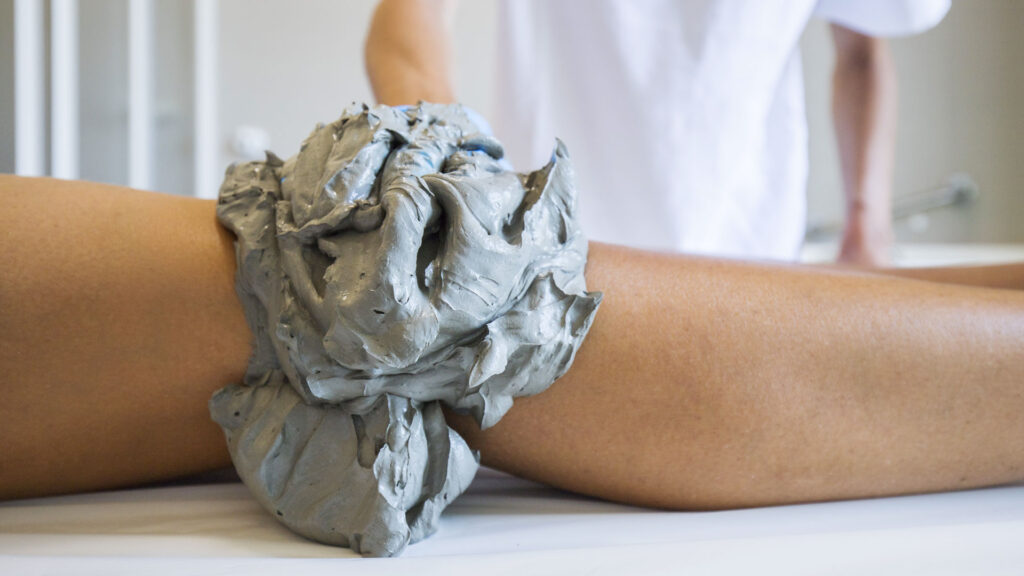 A few steps from the Fiore Rosso Residence, the enchanting tourist port of Sirmione2 offers moorings for your boat, mechanical assistance services, fuel distributor, bar and constant surveillance.
Inside the port area there is a bar to have breakfast, lunch or pleasant evenings on the magnificent terrace overlooking the port. It is also possible to rent boats, e-bikes and nautical accessories are sold.
For info: www.sirmione2.it
A FORTRESS ON THE BANKS OF THE LAKE
Scaligero Castle
After a short walk from the Residence you will arrive at the majestic Castle of Sirmione, a fourteenth-century fortress on the shores of Lake Garda that is absolutely not to be missed.
For info: https://museilombardia.cultura.gov.it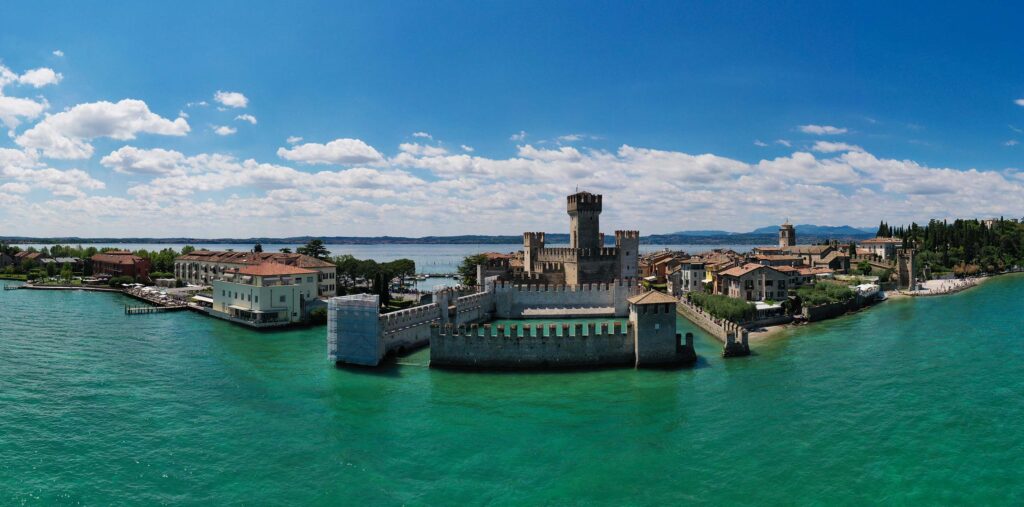 At the tip of the Sirmione peninsula you can admire the archaeological area of the Grotte di Catullo which dominates the entire Lake Garda from above.
For info: www.grottedicatullo.beniculturali.it
Guided tours on the island of Garda
Don't miss the 2-hour guided tour to discover the magnificent Isola del Garda, about 90 km from Sirmione. Active from 2 April to 15 October.
For info: www.bresciatourism.it
In Sirmione and nearby there are also magnificent hiking trails. Boat and e-bike rental services are offered too.
Since they are all nearby, it will be easy for you to reach even the most famous Italian amusement parks:
Gardaland • Caneva • Sealife • Movieland • Sigurtà Garden Park • Natura Viva Park
Furthermore, the city is located in a strategic position to quickly reach the most beautiful centers of northern Italy:
Venice 150 km
Milan 130 km
Verona 35 km.
Contact us for any information relating to the activities to be carried out in Sirmione.