Choose the period of your stay, select the apartment you want and pack your bags. We are open all year round!
New Residence Fiore Rosso in Sirmione

A short distance from the enchanting tourist port of Sirmione2, immersed in the lush and characteristic lake vegetation, the Residence Fiore Rosso in Sirmione, like many hotels on Garda lake, is the ideal place to spend a carefree holiday in contact with nature.
Completely renovated in May 2023, the Fiore Rosso Residence in Sirmione has 16 comfortable two-story apartments for couples and families with children who want to spend a few days of serene relaxation, with all the services of a hotel in Sirmione, without giving up sports activities, body care and healthy entertainment.
The location of the Fiore Rosso Residence also makes it easy to reach all the amusement parks: Gardaland, Sealife aquarium, Caneva, Movieland, Giardino Sigurtà , Natura Viva, as well as the Verona Fiere exhibition center where important events are held such as: Vinitaly, Motor Bike Expo, SaMoTer, Marmomac, Cosmodonna, Saye and many others. Last but not least, the Arena di Verona stands out for its rich calendar of operas, concerts and shows.
The convenient and central location of the Fiore Rosso apartments is also optimal for a stay dedicated to relaxation and/or spa treatments, thanks to the many treatments that can be carried out at the Terme di Sirmione and Aquaria or, it is ideal for visiting the main attractions towns of Sirmione or to participate in events, such as the famous 1000 Miglia, which take place throughout the year along the shores of Lake Garda.
The location is also particularly suitable for excursions on foot or by bicycle, on the green morainic hills of the lake.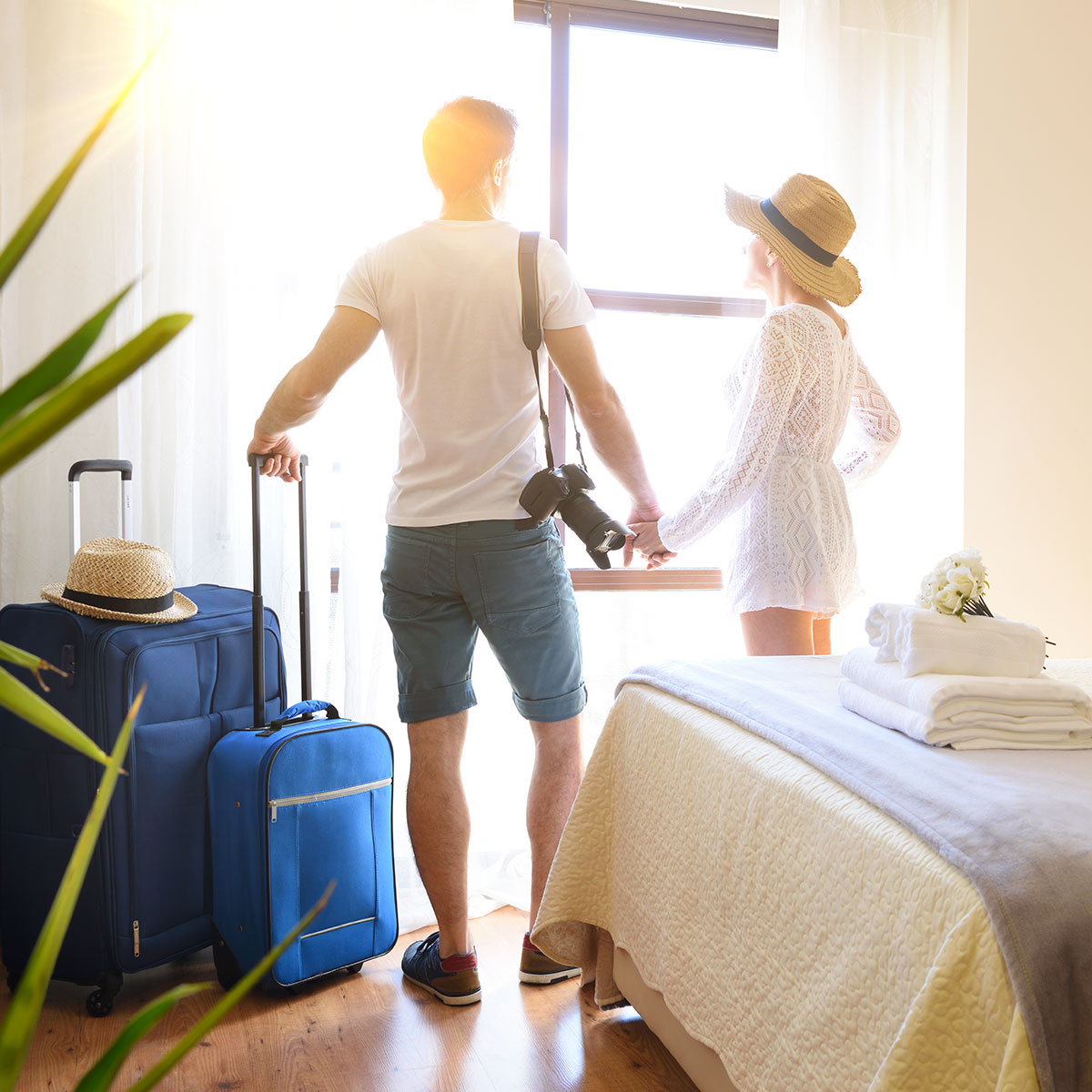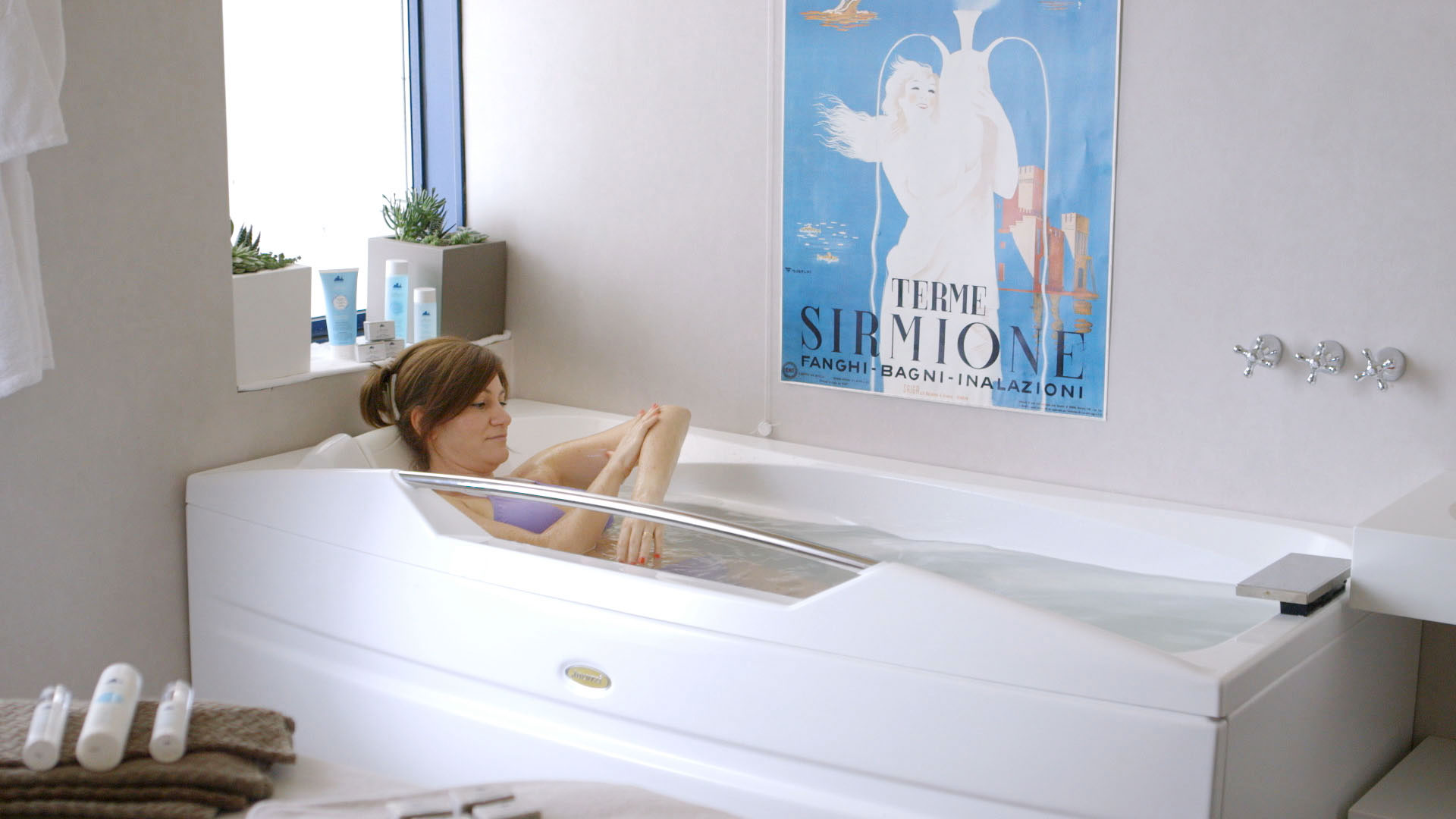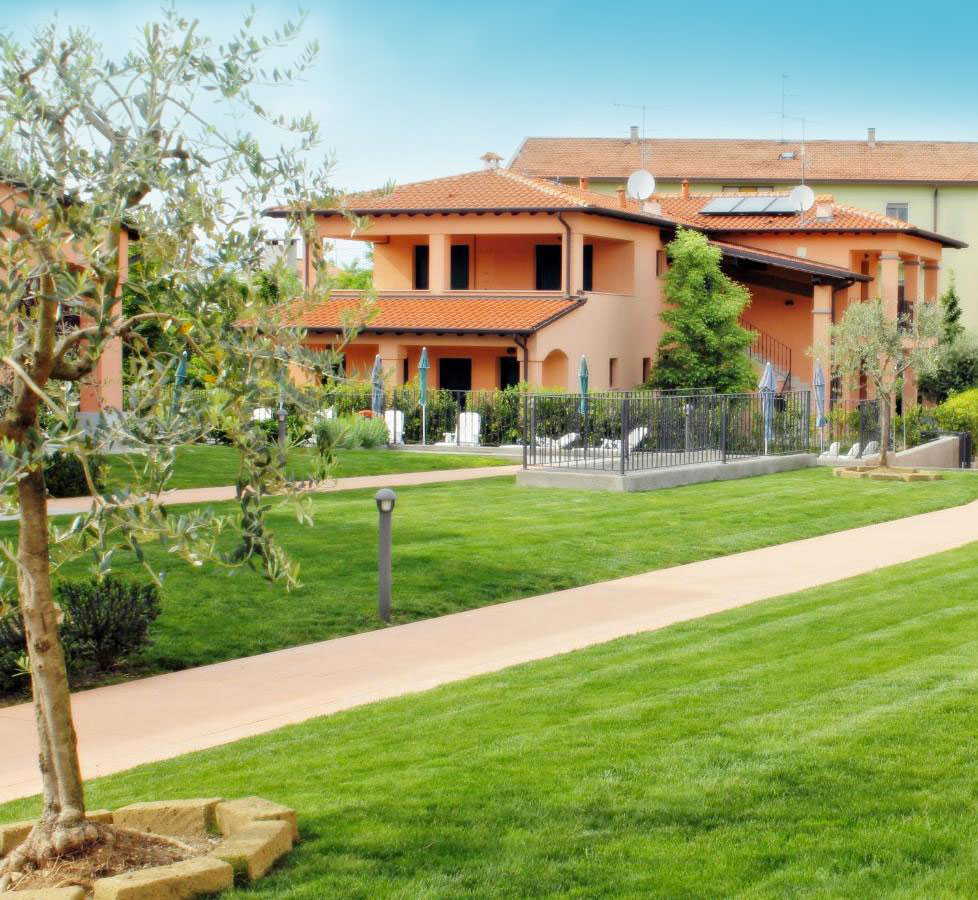 The Legend of the Red Flower
The name Fiore Rosso derives from a millenary legend, which has been handed down on the shores of Lake Garda since ancient times and sees the girls born in these places as protagonists. The myth tells that, many years ago, the four earthly forces (Water, Wind, Fire and Earth) met on Lake Garda and combined their energies to give life to the Red Flower, an ancient remedy to give as a gift to every girl at birth, to remember that each of them already carries within itself the essence of love and feminine grace.
With the name Fiore Rosso we wanted to evoke this local legend inside our Residence, making the beauty and grace of the magical place in which we are immersed echo in all the rooms, every day. Among the sinuous waters of Lake Garda that sparkle in the sun, the fragrant breeze that comes from the shores and the enchanting thermal area that embraces Sirmione, your vacation days in our Residence will pass serenely, in the name of peace and relaxation.
Contact us for further information on the apartments and the surroundings of our Residence in Sirmione.